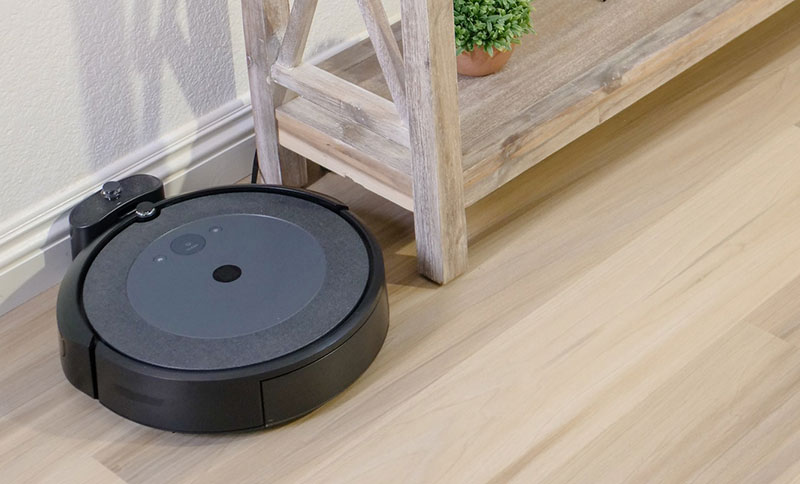 Neato D7 vs Roomba 980 Comparison Review
I've always held the opinion that Roomba's dominance will slowly be countered. A few weeks ago, Neato Robotics released their new model, the Neato D7.
Luckily for me, I had recommended it to a workmate, and when he bought it, I borrowed it to see what Neato had in stock for us.
One of my immediate goals was to compare it with the best robot vacuums in the market, and my first target was the Roomba 900 Series.
So today, we are going to see if Neato has finally outdone iRobot in this Neato BotVac D7 Connected vs Roomba 980 comparison review.
But before we go deep into this review, we will shortly look at some of the highlights of each model.
So, without further ado, let's get down to business.
1. Roomba 980 – One of the More Powerful Robots
Since its release, the Roomba 980 has remained a favorite to many homeowners. Even though it is costly, it is the ultimate Roomba that every homeowner would love to have.
Unlike your ordinary robot vacuum cleaner, the 980 has been designed to solve all the problems with the previous models. In the past, you couldn't get a vacuum that could handle all your cleaning needs; talk of hardwood floors, carpets, pet hair, allergens and so much more. But then, the Roomba 980 is packed with all the necessary cleaning features to accomplish all this with a buzz.
Also, navigation was a problem, and still is for many robot vacuums, but not for the Roomba 980. It boasts the industry's leading VSLAM navigation together with Dyson 360 Eye and a few other high-end robot vacuums.
Since it was released, the Roomba has dominated the robot vacuums market. This is despite the heavy criticism it has received for the high price tag. A lot of praise has been showered on it, and as one of the thousands of Roomba owners, I can attest to its excellent performance.
2. Botvac D7 Connected – the Most Powerful Robot Vacuum
The D7 is the new entrant in the robot vacuums market and has fronted a threat to Roomba's dominance.
To be honest, Neato Robotics is the only worthy contender that can give iRobot a run for its money and they have affirmed that with the D7 Connected.
One thing I like about this model is that it has not just matched the industry's leaders, but gone beyond to set new standards. One of the major talking points is a new boundary marking technology. Remember, Roomba's Virtual Walls & Lighthouses was the bomb considering Neato was using magnetic strips. So, what could this be, better than Virtual Walls?
Regarding cleaning performance, the D7's predecessor, Botvac D5 Connected was not badly off and evenly matched the Roomba 980 only that the latter was a beast on heavy pile carpets. Navigation will be an exciting topic as iRobot seemed to have conquered all with the iAdapt 2.0. For this and more, make sure to read along until the end.
Neato D7 vs Roomba 980 Face to Face Comparison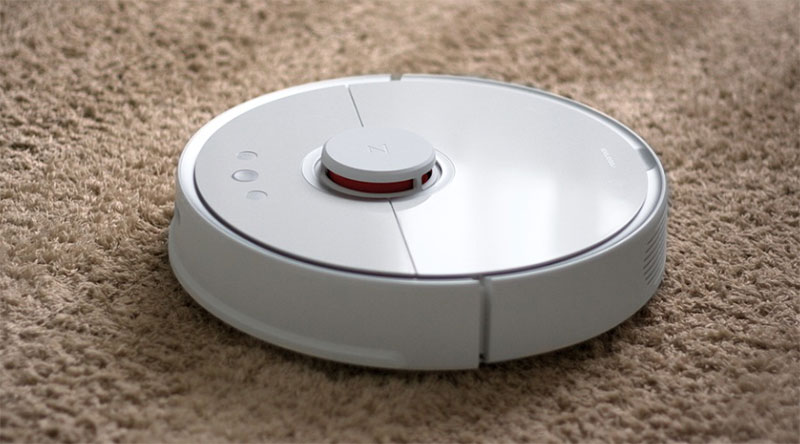 In this section, we are going to put these two robot vacuum cleaners face to face to see how they square out. I will also share with you our exclusive cleaning test results to give you a real picture of what the new Neato D7 Connected is. I've already shared the Roomba 980's cleaning test results in my other two comparison reviews.
I know for many, this is the most exciting part of the review. You want to know what the best option is between the new D7 Connected and Roomba 980. Price and value for money also come in considering they are both high-end models.
But then, I have other ideas; killing two birds with one stone. We are going to discuss the cleaners from two perspectives; comparatively, and from a buyer's guide perspective. This means that at the end of the day, you will have understood how these vacuums compare regarding features and in the same token, you will have a complete buyer's guide checklist.
Now, it is showdown time, a time to see who the winner is between the D7 Connected and Roomba 980.
DESIGN & AESTHETICS
If you have done some shopping, you understand that one of the salient features of Neato robot vacuums is the shape. While many of the vacuums in the market are round, Neato vacuums are D shaped. Neato has a special design called D-shape with CornerClever technology.
If you have used Roombas, you know that they don't reach the very end of corners because of the curve. But Neato will fit in these corners and clean them thoroughly. This is such a plus for the Neato D7 considering a lot of dirt is normally swept to these corners which are in fact neglected during cleaning.
Another important thing to put on the weighing scale is the height of the Roomba 980 vs. Neato Botvac D7 Connected.
A good robot vacuum should have a low profile design to creep under furniture and other household fittings swiftly.
Personally, I understand the essence of this; I had to sell my coveted couches because the Roomba couldn't go under it. While you may envy those sleek robot vacuums, under 3-inches, the likes of ILIFE, the new models don't seem to emphasize on height. The D7 Connected stands much higher than the Roomba 980 which at 3.6 inches is still tall. At 3.9 inches, you have to be very careful with the clearance of the furniture you have.
So, if you are looking for a low profile vacuum cleaner, the Roomba 980 wins; it stands at 3.6-inches while Neato D7 is 3.9 inches high.
And what about the aesthetics?
While many people don't care about color or finishing, you may want something that blends with your interior. Personally, I am not that good is choosing colors but in my opinion, they both look attractive though I would be more inclined to go with the Roombasbrown/black finish It blends well with my hardwood floor. Neato's silver/black finish is also good but looks very susceptible to scratches, especially cat paws.
If you also look at the interface, these two vacuum cleaner spot some vast differences. Roomba has one large CLEAN button somewhere at the center while Neato has several control buttons just above the flat end. It also features an LCD and ergonomic carry handle.
CLEANING PERFORMANCE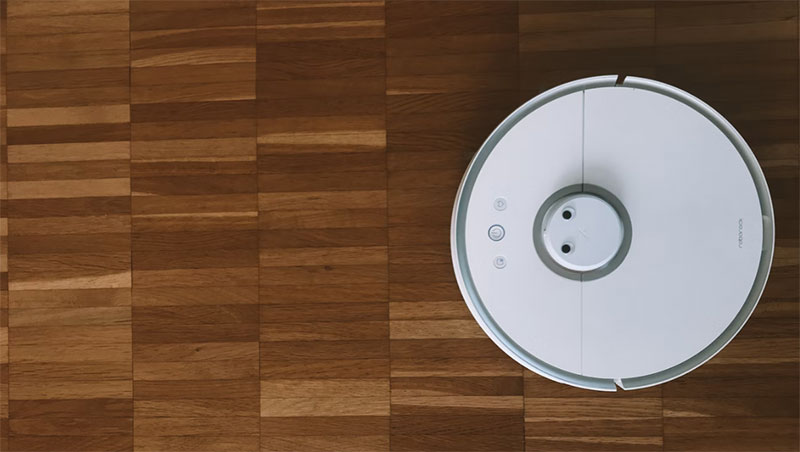 When shopping for a robot vacuum cleaner, cleaning performance is the most critical factor to consider.
There are different cleaning needs; from hardwood floors to carpets, pet hair and allergens. In the same token, there are robot vacuums designed to handle specific cleaning needs. That said, this is an area you want to scrutinize when choosing between Neato D7 Connected and Roomba 980.
Like earlier promised, we will share our exclusive cleaning results to help us compare these two. As usual, we tested these two robots on different surfaces to see what results each offered. Here are the observations we made on the hardwood, thin carpet, and thick carpet.
To point out, we decided to use some of the everyday dirt in most households. We used Cheerios (cereal), sugar, flour, kitty litter, and long-grain rice.
Hardwood
Roomba 980 and D7 Connected are good vacuum cleaners for hardwood floors. I am glad they proved that in our cleaning test. They both cleared all the dirt we scattered 100%. This is also the case on other floor types; tile, linoleum, vinyl, and the rest.
So, if you are looking for the best robot vacuum for hardwood floors, either of them is a good choice.
Thick carpet (Polypropylene fiber)
This is an exciting area, and personally, it's something I longed for. Roomba 980 has managed to beat the odds courtesy of its great action on carpets. So, does the D7 Connected have a counter for iRobot's Carpet Boost?
From our tests, the Roomba 980 collected all the cereal and 98% or rice and flour. Kitty litter and sugar was the problem, but 96% is not that bad at all. On the other hand, Botvac D7
Connected collected all the Cheerios and rice. Sugar was quite a problem collecting 95% while 96% of the flour was collected. For pet owners, you will like the D7 Connected as it does much better than the Roomba 980; it manages 98%.
Thin carpet (nylon fiber)
On light rugs, these two vacuums improve their performance and collect more dirt.
Roomba collected 96% of the flour, 98% sugar and kitty litter and all the Cheerios and rice. When it comes to D7 Connected, there is improved action on kitty litter. It collected 100% of dog dirt, as well as rice and Cheerios.
Cleaning features comparison
Having seen the different performance of these two robot vacuums, one might wonder, what makes the difference? That's what we are going to discuss in this segment. We are going to compare the cleaning features of the Roomba 980 vs. Botvac D7 Connected.
AeroForce vs. SpinFlow PowerClean
The first thing you will note about these two vacuum cleaners is the 3 stage cleaning system that has just been branded. AeroForce and SpinFlow work under the same principle.
So here, let not the jargon confuse you, they are the same thing, so there is no winner here.
Spiral combo brush vs. tangle free extractors
Form my stay with the Neato D7; I noticed it had better pet hair pickup than the Roomba 980. The later uses the same old brush extractors that the 800 Series has, the only advantage is the tangle free technology; you won't find the Roomba 980 jammed because of tangling.
On the other hand, D7 brings on board a new spiral brush system. It is called a combo because it has bristles and a rubber blade. The stiff bristles will come in handy in loosening dirt, while the rubber blade will clean hardwood floors gently. Regarding side brushes, they all have them, so wall edge sweeping is a buzz but still, CornerClever technology gives Neato and edge over Roomba.
If I were to choose between the two, I would go for Neato because of its specialized cleaning brush. It is also 70% larger than the tangle free brush system in the Roomba 980.
Carpet Boost vs. Turbo mode
I have seen a lot of reviews putting down Neato D7 Connected on the basis that it doesn't have Carpet Boost. This is untrue as it has an alternative that serves the same purpose as Carpet Boost.
Neato D7 Connected comes with Turbo. In this mode, the motor steps up its performance and boosts suction power. When activated, you will hear the higher noise, and the extra vacuum power is felt around. The same results a Roomba 980 would give on carpets when in Carpet Boost is just the same performance Neato D7 will offer when in Turbo mode. That said, you are spoilt for choice if you have a carpet; either of them will do.
But then, there are a few things you need to note. First, in Carpet Boost and Turbo modes, the motor performance doubles and consequently, more battery power is consumed. There is also more noise, and it can be a bother when everyone in the house needs silence. But considering the thorough and deep carpet cleaning, it is a worthwhile sacrifice.
When it comes to motor power and suction, I will go with Roomba 980 because I am 100% guaranteed high and consistent suction power. Besides, it remains a safer bet in light of the inconsistency witnessed in the earlier Neato model, the D5 Connected.
Filter system
This is an important consideration if you have pets or allergies. But I am glad that both vacuums use the industry's leading filtration technology. They both come with ultra-performance HEPA filters that capture 99.97% of allergens. If you are irritated by the smell of dog urine and other pet-related allergens, you only want a genuine HEPA filter, and that's what Neato and iRobot offered.
To mention, in as much as these filters are very efficient, it's wise to properly ventilate your house and empty dustbins often to prevent odor build up.
So whether you go with Neato D7 Connected or Roomba 980, all your allergy concerns are addressed.
Dirt sensors
Robot vacuums are intelligent and know where there is more dirt. Once Roomba detects such places, it switches to Spot mode which doubles the effort to vacuum all that dirt.
Roomba 980 has the advanced Dirt Detect Series II that uses acoustic and optical sensors to detect dust. On the other hand, Neato misses out as it doesn't have this feature. This is among the reasons Roomba 980 is still a force to reckon.
Dustbin size
This is another area that the two vacuums have clear differences.
While Roomba 980 has a 0.6 L dustbin, Neato D7 comes with a larger 0.7 L dustbin. But before you rush for Neato, there's something you need to not. Roomba 980 has a full bin indicator whereas Neato lacks such a feature.
With that in mind, Roomba is the best vacuum regardless of the lesser dustbin size.
SMART FEATURES AND CONVENIENCE
It would also be interesting to know how the Roomba 980 and D7 Connected compare regarding Smart features and convenience. This is an area where Neato has given iRobot a run for their money.
Just like all robot vacuums, Neato D7 Connected and Roomba 980 can be scheduled. For starters, this is a feature that allows you to program the vacuum to start cleaning at the set times. But then, it's unfortunate that even with these high-end models, you can only schedule the vacuum to clean once a day.
So, if you clean the house like thrice a day, the rest of the times you have to initiate cleaning on your Smartphone App. But one difference between the two vacuums is the scheduling itself. I'm glad Roomba can be scheduled manually on the interface buttons and the HOME App as well. For Neato, the programming can be done on the App only.
So when it comes to scheduling, Roomba carries the day.
But how about Wi-Fi and Smart operation? Is there anything new in the D7 Connected or it is just the same as the 980 or the D5 Connected? Neato went for the kill and equipped the D7 Connected with 2.4 GHz band and 5 GHz band. If you have 5 GHz Wi-Fi, get Neato and forget all the troubles of dead spots. On the other hand, Roomba 980 relies on the traditional 2.4 GHz Wi-Fi which will have problems connecting if your Wi-Fi strength is not up to the mark.
So, what about Smartphone operation? Roomba can be controlled from the iRobot HOME App while Neato uses the Neato HOME App. The Roomba's advanced cleaning settings enable you to customize your cleaning in a better fashion. But then, don't think too hard trying to choose the best vacuum here, consumers hardly use most of these extras. But still you'd want to go with Neato based on the affirmation by Giacomo Marini, Neato's CEO that there will be wireless updates with the D7 Connected.
Voice control and 3rd party integration is also a concern in this age of Smart Homes. Roomba 980 is compatible with Alexa and Google Assistant. You can also use it with your Smart Hub, for example, Samsung SmartThings or Wink 2 Hub. This is the same case with Neato; Alexa and Assistant compatibility as well as Smart Hub connectivity.
But Neato carries the day because it can work with more platforms. The D7 Connected is Homekit enabled, IFTTT compatible and has Neatos exclusive Neato Chatbot for Facebook bot. All these extras make the D7 Connected the winner when it comes to voice control and integration.
NAVIGATION AND CONTROL
Robot vacuum cleaners move around your house independently. But how do they discern a clear path from obstacles? And how about the stairs and other areas that are deemed dangerous?
Let's find out everything about the navigation system of the Roomba 980 and Neato D7 Connected.
The first thing you would want to know is about maneuverability. These two vacuums use wheels and not tracks. But then, Neato has better off-road wheels that will comfortably transition from different surfaces without any problem. On my heavy carpet, the Roomba 980 had some issues climbing it because the wheels are much smaller.
So when it comes to the wheels and maneuverability, credit goes to Neato Robotics.
The next important thing to consider is the navigation system employed.
Neato and iRobot are known to be the most innovative brands when it comes to navigation and mapping. While the Roomba 980 has iRobot's trademark iAdapt 2.0, Neato Robotics fronts the LaserSmart technology.
iAdapt 2.0 vs LaserSmart
The above two technologies are the best in the market, but iAdapt 2.0 has the edge over LaserSmart.
If you look at the D7 Connected, you notice a protruding oval shape at the top. This panel sends out lasers beams and uses the beams that bounce back to calculate the distance between the vacuum and the walls. For rooms with average traffic, this navigation works just fine, but in a high traffic room, it might get stuck once or twice in a week. But one advantage of LaserSmart navigation is that it doesn't rely on light like iAdapt 2.0. If you like vacuuming at night, Neato will be the best for you, but you will have to remove clutter from the floors. Neato also comes with obstacle sensors and cliff sensors so hitting objects and falling off stairs has been taken care of.
On the other hand, iRobot's iAdapt 2.0 is much more superior and unless Neato brings on board an optical system, Roomba 980 will remain the best robot vacuum cleaner for high traffic rooms and large apartments. While LaserSmart uses sensors for navigation, iAdapt 2.0 combines sensors and a real-time camera that capture the significant landmarks. The two types of data are processed, and the result is a more precise and intelligent navigation system.
So, if you are keen on getting a smart vacuum cleaner, Roomba 980 is the answer.
Another aspect you want to address here is floor mapping and scanning. Before any work, assessment and an execution plan have to be laid out, and these two vacuums do precisely that. It is only a matter of which of them does best. Mapping and scanning are all about how the vacuum cleans and the routes it takes. Does it move in a defined pattern or just moves randomly?
Here, the navigation system is what informs mapping and scanning. That said, you'd expect Roomba 980 to be better here. Perhaps the best way to illustrate this is to measure the time it takes each cleaner to complete cleaning the house. I tried it out in my kitchen and dining area, and the Roomba 980 finished the job 7 minutes earlier than Neato.
That said, Roomba 980 is the best when it comes to floor mapping and scanning.
Virtual Walls vs. No-Go lines
Boundary marking has proven to be an excellent feature for homeowners. It allows you to contain the vacuum in specific areas and prevent them from crossing certain limits. Here, it is a battle between Roomba's Virtual Walls & Lighthouses and Neato's No-Go Lines. So, will Neato redeem its glory here? This is considering the fact the physical markers in the older robot vacuums was such a put-off.
iRobot has dominated boundary marking with their innovative Virtual Walls and Lighthouses technology. This is a boundary marking technology that uses the Virtual Walls or Lighthouses, (small tower-like devices) to mark areas where they want limits. Please note that the device sends out an infrared laser beam – that's the boundary. Also, note that the devices have to be placed on the floor physically. But remember, Virtual Walls and Lighthouses are two different things. In as much as they work just the same way, there is a significant difference. Virtual Walls prevents Roombas from crossing certain boundaries while Lighthouses contain the Roomba in specific rooms or sections.
On the other hand, Neato puts forward a new boundary marking technology called No-Go Lines. This one is far much better than Virtual Walls as you are required to set the limits on the Smartphone App by drawing the boundaries on FloorPlanner. As simple as that, no Virtual Wall devices or physical markers. But then, you can still use Neato Botvac D7 Connected with physical markers. This feature had to be left now that you can't use No-Go Lines without the Smartphone App.
VERDICT
So, what's the best boundary marking technology? Personally, I would go for the new No-Go Lines technology as it is straightforward to use. It also offers an alternative boundary marking technique using physical markers.
BATTERY PERFORMANCE AND POWER MANAGEMENT
You want to buy a robot vacuum that has a powerful battery to last it long. You also want something that will last longer. These are just among the many factors to consider when choosing a robot vacuum cleaner. So, how does the new Neato D7 Connected compare to Roomba 980?
The first thing you'd want to consider is the battery type and runtime. Both vacuum cleaners come with a lithium-ion battery but then, with different capacities. Roomba 980 comes with a 3000 mAh battery and can last the Roomba for around 120 minutes when in normal mode and 90 minutes when Carpet Boost is activated. On the other hand, Neato has a much more powerful 4,200 mAh battery that will last it much longer than Roomba 980.
The first thing you'd want to consider is the battery type and runtime. Both vacuum cleaners come with a lithium-ion battery but then, with different capacities. Roomba 980 comes with a 3000 mAh battery and can last the Roomba for around 120 minutes when in normal mode and 90 minutes when Carpet Boost is activated. On the other hand, Neato has a much more powerful 4,200 mAh battery that will last it much longer than Roomba 980.
Remember, while this may be the standard running times of these vacuums, some factors could cause shorter runtimes or even higher runtimes than the standard. Here is how the runtime of Roomba 980 and Botvac D7 Connected compare on different surfaces.
Here, you can see that on rough terrains, like carpets, the runtime is short because the motor needs more battery power for the extra torque to push the vacuum. On smooth surfaces, the runtime was very long because the wheels were moving just freely. But generally, D7 Connected is a better vacuum cleaner because it has a longer runtime.
One thing I like is that both vacuums have recharge and resume function. The Roomba 980 and Roomba 960 are the only Roombas that will resume cleaning after recharge. On the other hand, several Botvac models already had this feature including Botvac D80, D3 Connected and, D5 Connected. That said, there is no clear winner between Roomba 980 and Neato D7 Connected.
VERDICT
Now, after comparing the two vacuum cleaners, it's time we make a final decision on what's the best vacuum cleaner. Personally, I am torn in between the two vacuum cleaners as each has advantages and disadvantages.
Over the years, Roomba 980 has dominated the market courtesy of the higher suction power in Carpet Boost mode and the new navigation system. Here are reasons why you want to buy the Roomba 980 and not D7 Connected
The iAdapt 2.0 VSLAM navigation is better than LaserSmart SLAM navigation
Roomba 980 has better action on thick carpets because of the higher suction power
Roomba comes with full bin indicator, a feature that Neato forgot to add
Roomba will detect where there is more dirt courtesy of Dirt Detect
On the other hand, Neato D7 Connected has proved to be a worthy contender to Roomba's throne. Here are reasons why you need to consider buying the Botvac D7 Connected and not Roomba 980
This vacuum has more extended runtime courtesy of a larger 4,200 mAh battery compares to Roomba's 3,000 mAh battery
Neato D7 Connected has a larger 0.7 L dustbin compared to Roomba's 0.6L
Setting up boundaries on Neato D7 is very easy with No-Go Lines compared to the physical Virtual Walls and Lighthouses
Neato is $100 cheaper than Roomba 980, a budget you could supplement and get a robot mop
The D-shape design gives Neato and edge over Roomba in corners and edges
Neato has better connectivity and besides voice control, it is compatible with IFTTT and Neato Facebook Chat Bot
FREQUENTLY ASKED QUESTIONS
Roomba 980 vs Neato D7: which robot is a better choice for carpets?
If we compare the cleaning characteristics of these robots, we`ll see that Roomba 980 offers better set of functions for carpet vacuuming. Thus, the 980 model uses improved multi-surface rollers that adjust to the surface. Neato D7 comes with a long single roller. Besides, Roomba provides perfect cleaning on the pile thanks to Carpet Boost and Dirt Detect technologies. They help it find extra dirty areas and increase suction on carpets. Neato D7 has none of these functions. Still, the D7 model is also an excellent choice for pet hair and carpets. It provides higher suction (2000 Pa vs 1700 Pa of Roomba 980) and has a bigger 700 ml dustbin.
Roomba 980 vs Neato D7: which robot is the best for multi-story houses?
Both robots are designed for large dwellings. Their smart mapping navigation is perfect to deal with great areas and obstacles. However, Roomba 980 can save only one map, while Neato D7 features multi-story mapping with several floor plans.
How often should I clean brushes of my Roomba 980?
For optimal functioning, the manufacturer recommends performing regular maintenance of its cleaners. Thus, users should empty dustbins and clean all brushes (i.e. side brushes and central rollers) after every usage. It is enough to pull out the elements, remove debris, wipe them with soft dry cloth, and put back.
How can I set No-Go lines on my Neato D7 robot cleaner?
Netao D7 model allows users to set unlimited number of restrictive zones by simply drawing them on the map. To do it, please open the Neato app, find the menu section, and select MyFloorPlan. Then press "Add No-Go Line" and draw one or several lines to isolate locations where cleaning isn`t needed. You can aslo "close" an area in the middle of the room by drawing a "box" around that area.
FINAL WORDS
With all said and done, you can see that Roomba 980 and Botvac D7 Connected all have their pros and cons. You can get either if you have a hardwood floor, carpets or even pets. But then, the price should be a major talking point as everyone wants to save a few bucks off every purchase.
Therefore, you'd want to go with the D7 Connected as it has all the features Roomba boasts and is cheaper. But still, if you believe iRobot is still the best, it won't harm fishing out an extra $100 for the Roomba 980!